20' Office Container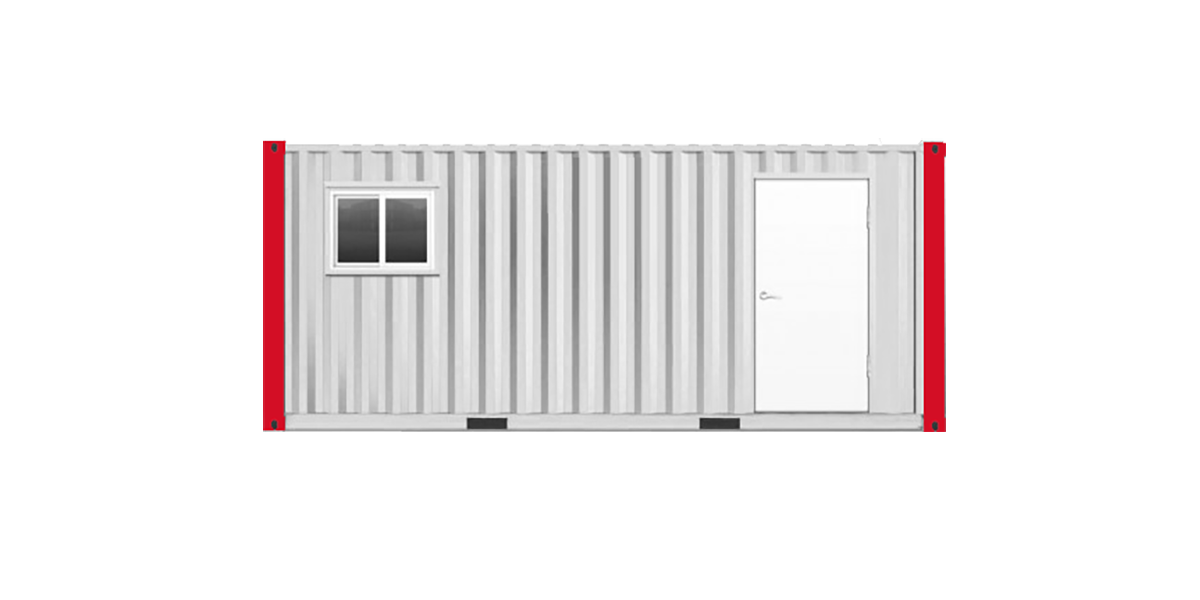 Overview
AT&S 20ft office containers are perfect for any construction site. They are easy to maneuver into place and will only take up one standard parking space. Since they are transported and delivered on a small roll back truck, they are easily relocated. The 20ft office container is equipped with insulation, electrical, windows and doors. The 20ft office container carries the strength and dependability of a standard ISO container and combines durability with comfort and efficiency.
EXTERIOR
INTERIOR
DOOR OPENINGS
WEIGHT / VOLUME
FORK POCKETS

Length: 20'

Width: 8'

Height: 8' 6"

Length: 19' 3"

Width: 7' 8"

Height: 7' 9 7/8"

Width: 7' 8"

Height: 7' 5"

Tare: 5250 lbs

Max Gross: 67,200 lbs

Cubic Cap: 1,158 cu. ft

Height: 0' 4 1/2"
Width: 1' 2 3 /16"
Centres: 6' 9 7/8"
Get Quote
Contact us for a quote to rent or sell portable onsite storage containers,
new and used semi trailers and secure onsite portable office containers.